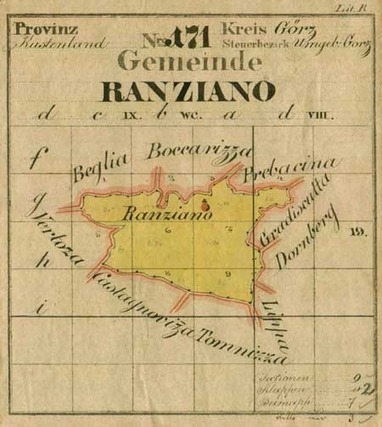 The Archive of the Republic of Slovenia has enabled online queries: simple full text search, field search, archive plan or descriptor search for different fields of documentary stock.
Genealogy researchers are usually interested in history of land cadastral units on the territory of Slovenia. For example: a stock for Štajerska region in the period 1784-1790 (SI AS 1110 Jožefinski kataster za Štajersko, 1784-1790) or Koroška region (SI AS 1111 Jožefinski kataster za Koroško, 1784-1790), etc.
"Jožefinski kataster" is the first almost complete register of land units in the Slovenian territory, prepared by a territorial principle of tax or cadastral units. Land parcels were measured and registered in all provinces of Austro-Hungarian Monarchy. The language of the register is German. Together with the earlier Theresian register and later cadastral registers they can be used as a primary source for a period of few centuries.
Online search with more interface languages (Dutch, English, French, German and Italian) is offered by SIRAnet. The use of archive's material is organised at regional level (Contact information).
Via arsq.gov.si