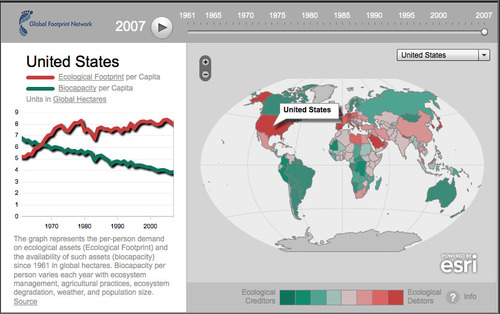 Generating a global debt: We are spending more than what nature can renew!
One picture can tell you much more than hundreds of words. ESRI is showing, how stories could be told with maps. I like this one on Earth's bounty.
Global Footprint Network investigates how much credit we have at the Earth. Available biocapacity or Earth's bounty is like a bank account, which is recharged, for instance by sun-powered plant growth. Against this account, we—as individuals, as nations, and as a global community—are constantly making withdrawals.
According to these calculations, on a worldwide basis we're spending more than what nature can renew. Explore a full-page version in original article for wour part of the world.
 Via mapstories.esri.com